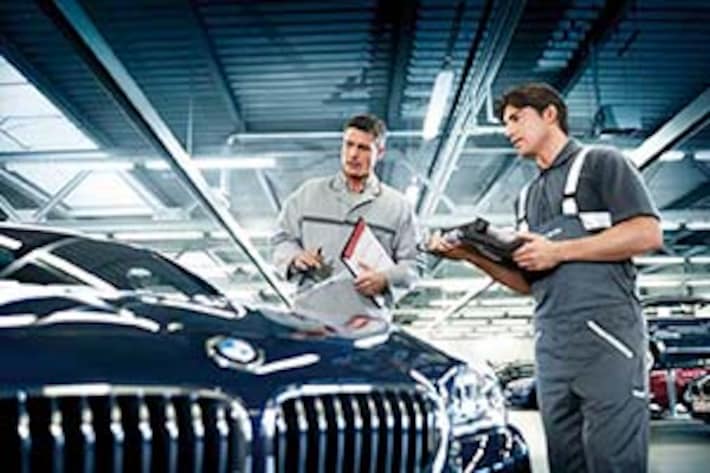 BMW Extended Service Contracts
With BMW Extended Vehicle Protection, peace of mind comes standard. Whether you choose the Platinum, Gold, or Powertrain Plus coverage plan, you'll get additional coverage for your new, used, or Certified Pre-Owned BMW. After the factory warranty ends, Extended Vehicle Protection kicks in to provide:
Covered repairs are performed at authorized BMW repair facilities.
Only original BMW parts are used for repairs.
24-Hour BMW Roadside Assistance*.


Obligor: BMW of North America, LLC, 300 Chestnut Ridge Road, Woodcliff Lake, NJ 07677 -7731, 800-831-1117. In Florida and Oklahoma, the obligor is: BMW Extended Service Corporation, 300 Chestnut Ridge Road, Woodcliff Lake, NJ 07677 -7731, 800-831-1117. FL License Number: 65501. Coverage under this program is limited to defects in material or workmanship only. Wear and tear is the responsibility of the vehicle owner. This film is a summary of some of the benefits available with BMW Extended Vehicle Protection and should not be relied upon when purchasing coverage. Please refer to the BMW Extended Vehicle Protection Contract Limited Agreement Application for specific coverage details. Changes may have been made to the BMW Extended Vehicle Protection program since the creation of this film. All transactions related to the BMW Extended Vehicle Protection program are governed solely by the provisions of the program agreement. See actual agreement for details of coverage, as well as terms, conditions and costs.
* 24-Hour Roadside Assistance Benefits are provided by Signature Motor Club, Inc. and Signature Motor Club of California, Inc., 200 N. Martingale Road, Schaumburg, IL 60173.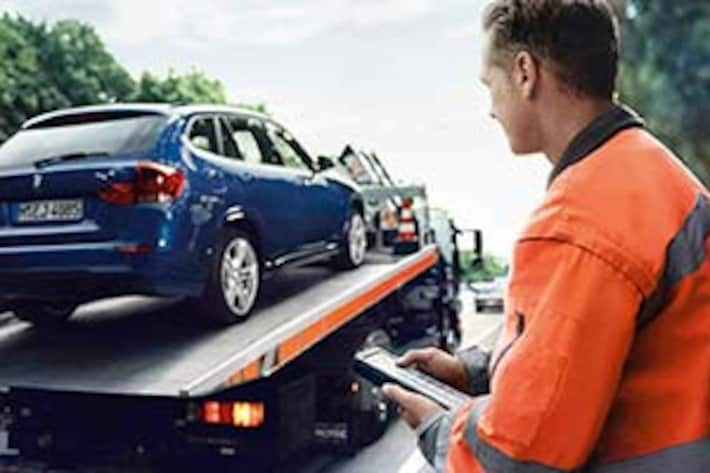 BMW GUARANTEED AUTO PROTECTION (GAP)
In the event your vehicle is a total loss, BMW GAP waives the difference between the balance on your finance agreement and the total amount of your insurance company's pay-out, plus any applicable deductible (where permitted). 
BMW GAP coverage information: 
Waives the amount equal to the unpaid net balance of your loan less the actual cash value of your vehicle as determined by the primary insurance company.
Includes coverage for up to $1,000 of your primary insurance deductible.
Waives covered losses up to $50,000.00.
BMW GAP is available on new and used vehicles.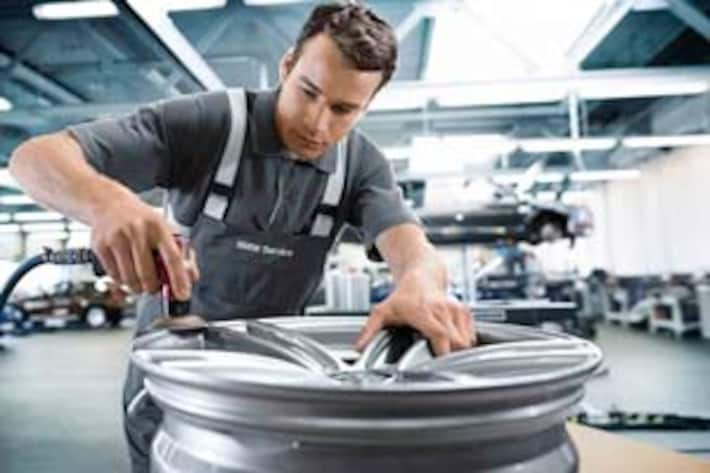 BMW TIRE & WHEEL PROTECTION
BMW Tire & Wheel Protection coverage includes: 
Replacement of the tire if structurally damaged due to a road hazard including glass, metal, potholes, debris, nails,
etc. (includes tires with run-flat technology). Tires are never plugged or patched.
Replacement of wheels if road hazard damage prevents the tire from sealing to the wheel.
Costs associated with the replacement of the tires and/or wheels, plus labor charges including mounting, balancing, valve stems, tire disposal and taxes.
Towing expenses reimbursed up to $100 in the event of road hazard damage.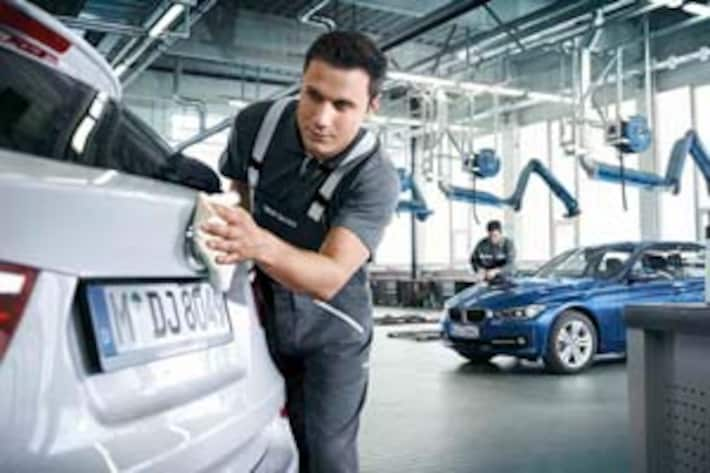 BMW PAINTLESS DENT REPAIR
BMW Paintless Dent Repair coverage information: 
Repairs dents and dings that inevitably appear on your vehicle through everyday driving.
Dents and dings must be no larger than 4" in diameter and be within an accessible area located on a body panel of
your vehicle.
Permanently removes door dings and minor dents without harming your vehicle's factory finish.
Convenient protection with service that can be performed at a BMW center, your home, or at your place of business.
Comprehensive coverage:
No limit on occurrences or claim benefits.
No limit on the number of service calls.
No mileage limitations.
No deductible.